This is a Sponsored post written by me on behalf of Sharper Image for SocialSpark. All opinions are 100% mine.
If you are anything like me, then you still have a few gifts left on you list to buy before the clock strikes midnight on December 24th. But fear not, one of my favorite stores – The Sharper Image – has some really cool holiday gifts for every person on your list! Not to mention that many of these goodies make great holiday gifts for youself. So what's on your list this holiday season? Make sure it's one of these hot gift items from The Sharper Image!
Must-have holiday gift items from The Sharper Image:
1. The ultimate Sound Soother®. I kid you not, this item is actually on my 7 and 9 year old daughter's wish list this year. They both have a hard time falling asleep and have asked Santa to bring them something that makes soothing sounds as they doze off into dreamland. The Sound Soother® has 20 relaxing sounds so whether it's the sound of a tropical rainforest or the oceanside, my daughters are sure to have sweet dreams and yours will too! The Sound Soother® also features a brushed metal finish that looks super vogue and features an extra large display for sound description and digital time (great for children and teens). The Sound Soother® also resets itself after a power outage and daylight savings time and features an Auto-off timer you can set for 15, 30, 45 or 60 minutes. I'd say this is perfect for children, teens, and adults alike!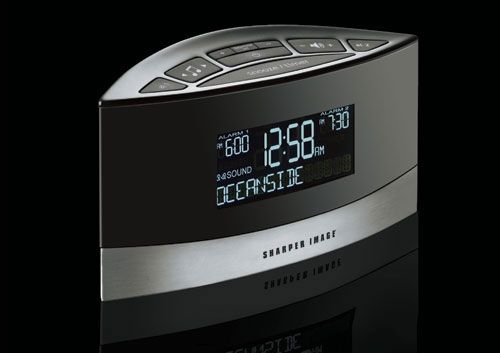 2. Fantastic Quad Roller Dula Action Shiatsu Back Massager. This ultra must-have gift says it all. All of us know someone (including ourselves) who would enjoy sitting down at the end of a long day, tap a button, and instandly sink into a fablous back massage! This massager fits onto any size standard chair and gives you a deep-kneading shiatsu or rolling massage with four independent rollers. The Spot Shiatsu and Perfect-Fit™ can be used to fully customize your massage, including heat, for a true "spa" feeling. Now that's a gift that keeps on giving!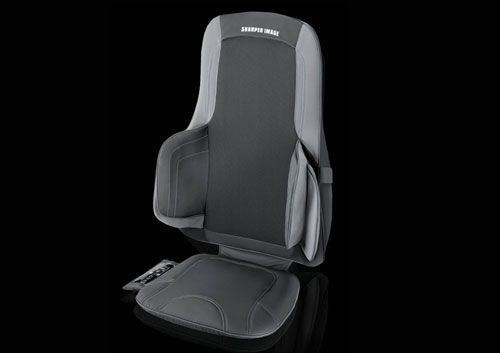 3. Beloved Bluetooth Speaker. I recently purchased this Bluetooth speaker for my husband's long commute to work and he absolutely loves it! This Sharper Image wireless speaker connects easily with smart phones, laptops, and most notebooks and works up to 30 feet away. The speakers are powerful and allow you to take your music with you anywhere. Another great feature is that the Bluetooth Speaker has hands free conference calling with any smart phone. Fabulous! Now when I call my husband he hears me in surround sound. Hmmmm, I think that's a good thing! No matter who you give this fantastic speaker to this holiday season, it's a gift they will surely love and one that will not find it's way back to the "return table" the day after Christmas!
Gifts come and go but if you are really looking for something to "wow" your family and friends this holiday season, you can't go wrong chosing one of these must-have gifts. Happy Holidays!
Similar Posts: